The DSPT College of Fellows announces the induction of Dr. Scott Roniger and Dr. Jennifer Frey
It is with great pleasure that The DSPT welcomes Dr. Scott J Roniger and Dr. Jennifer Frey as the newest members of the College of Fellows. Both are distinguished intellectuals within their respective fields, and each is particularly well-suited to assist the College in its mission to facilitate the academic and spiritual formation of the DSPT community. This point shines true when one contextualizes their induction with this year's theme for the Convocation–The Church in the Modern World…and in These Times.
To induct Professor(s) Frey and Roniger is to welcome two of the world's leading intellectuals who lead the Christian life well by finding joy in the truth. That is, of course, how St. Augustine defined happiness: joy in the truth. Because each new member's life and faith are in Christ, who as the Son of the Father and the Word made Flesh is the Truth, they can be both humble and confident in their loving search for truth, wherever it may be found.
The Church today needs men and women like Professor(s) Roniger and Frey because of their joy in the Truth. Whether it be through administering the Sacred and Profane Love podcast that reaches tens of thousands of people, writing and editing impressive compendiums on Husserlian phenomenology, natural law, and Catholic social teaching, teaching undergraduates and graduates the Catholic intellectual tradition maybe for the first time, or raising beautiful families, these two outstanding individuals embody what DSPT strives to form in each of our students.
We here at the DSPT sincerely look forward to having Dr. Jennifer Frey and Dr. Scott Roniger join our community of scholars in February 2024.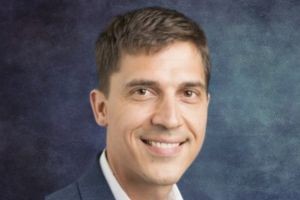 Dr. Scott Roniger
Dr. Scott J. Roniger is Associate Professor of Philosophy at Loyola Marymount University in Los Angeles, where he directs the Lonergan Center for Catholic Faith and Culture and currently holds the Fr. Robert H. Taylor, SJ Chair in Philosophy.
He earned a Baccalaureate in Sacred Theology (STB), summa cum laude, and a Master of Sacred Theology, magna cum laude, from the Pontifical University of St. Thomas Aquinas in Rome. He then earned a Master of Arts in Philosophy from the University of Chicago and a Licentiate in Philosophy (Ph.L.), summa cum laude, from the Pontifical University of the Holy Cross in Rome. He earned his doctorate in philosophy, with distinction, from The Catholic University of America under the direction of Msgr. Robert Sokolowski.
He serves as a Faculty Fellow at the Lumen Christi Institute and the Institute for Human Ecology. He has published scholarly articles on metaphysics, Catholic social teaching and natural law, phenomenology, ethics and political philosophy, and philosophy and literature. He is currently editing four collections of essays: a major book by Russell Hittinger on natural law and Catholic social teaching, for which he co-authored a chapter, a Festschrift for Russell Hittinger, a three-volume collection of essays on phenomenology by Robert Sokolowski, and a collection on truth and the intellectual life. He specializes in phenomenology and Thomism, especially as they shed light on the issue of truth, and Catholic social teaching and natural law theory.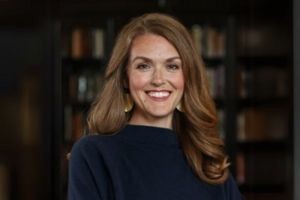 Dr. Jennifer Frey
Dr. Jennifer A. Frey is the inaugural dean of the Honors College at the University of Tulsa, with a secondary appointment as professor of philosophy in the department of philosophy and religion. Her academic research centers around questions of agency and moral psychology, with a special focus on the nature of character of virtue and its relation to accounts of human well-being and flourishing. Previously, she was an Associate Professor of philosophy at the University of South Carolina, where she was also a Peter and Bonnie McCausland faculty fellow in the College of Arts and Sciences.
Prior to her tenure at Carolina, she was a Collegiate Assistant Professor of Humanities at the University of Chicago, and a junior fellow of the Society for the Liberal Arts. She earned her Ph.D. in philosophy at the University of Pittsburgh and her B.A. in philosophy and Medieval Studies (with a Classics minor) at Indiana University Bloomington.
Dr. Frey is a faculty fellow at the Institute for Human Ecology at the Catholic University of America, a Newbigin Interfaith Fellow with The Carver Project and Interfaith America, and a member of the Hope in Higher Education project with the John Templeton Foundation. Her academic research is primarily in moral psychology and virtue. She has co-edited a volume titled Self-Transcendence and Virtue with her former colleague Candace Vogler, and she is finishing a volume titled Practical Truth with her husband and colleague, Christopher Frey (forthcoming OUP). A third volume, titled Practical Wisdom, is under contract with Oxford University Press.
In 2015, Dr. Frey was awarded a multi-million-dollar, interdisciplinary grant from the John Templeton Foundation, titled "Virtue, Happiness, and the Meaning of Life." Dr. Frey frequently writes more popular essays and book reviews in places like Breaking Ground, First Things, Harper's, Image, The Point, and the Wall Street Journal. She hosts a philosophy, theology, and literature podcast called Sacred and Profane Love.