DSPT Student Receives Civitas Dei Fellowship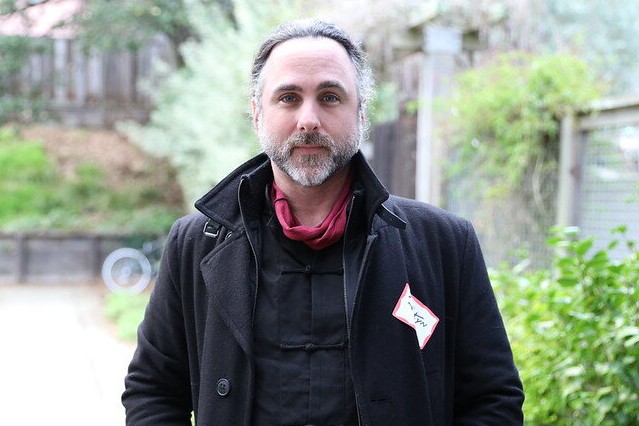 DSPT Student Justyn Michael Zolli has recently accepted the Civitas Dei Fellows 2021 Summer Fellowship. We are so excited that a member of our community will participate in this important event, and we believe that Justyn—professional visual artist, museum professional, and student of Theological Aesthetics— will both gain much from and contribute superbly to this meeting of scholars and practitioners. His creative work can be viewed online at www.justynzolli.com.
"I am really thrilled to have been invited to be one of the prestigious 2021 Civitas Dei summer Fellows, sponsored by the Thomistic Institute and the Institute for Human Ecology. I am truly grateful for this great honor and opportunity, to advance true culture, and I intend to bring the absolute best I can offer, both intellectually, creatively, and in spiritual fellowship in Christ, and to well represent our wonderful DSPT this summer in D.C." - Justyn Zolli
The Civitas Dei Summer Fellowship is a project sponsored by the Institute for Human Ecology at the Catholic University of America and by the Thomistic Institute at the Dominican House of Studies that offers competitive fellowships for graduate students (and a few talented, upper-level undergraduates), drawing from across fields in the sciences, humanities, and from law.
Accepted fellowship recipients attend a one-week program in Washington, DC that offers courses and seminars given by distinguished scholars focusing on some aspect of Catholic thought in relation to culture and public life. This year's theme is 'Art, Meaning, and the Public Square,' and will take place from June 13-18, 2021.
2021 Featured Speakers:
Fr. Reginald Lynch, O.P. (Dominican House of Studies)
Dr. Thomas Hibbs (University of Dallas)
Prof. Philip Bess (University of Notre Dame)