Dominican School of Philosophy & Theology
Join us in our pursuit of truth as revealed by the Gospel and discovered by human reason.
As a community of scholars, we place classical philosophy and Catholic theology, especially as exemplified by St. Thomas Aquinas, in creative dialogue with contemporary culture.

Imagine yourself here
Situated in the hills of Berkeley, California, our campus is a place where lay and religious students come together. They are here because they are answering a call in their lives. They have come to join a conversation that has been taking place for millennia.
As a student here you will have access to one of the richest cultural centers in the country – the San Francisco Bay Area, where art, music, religion and politics are vibrantly engaged by people of every culture and background.
Words From a Student
"Studying alongside Dominican brothers and lay students at the Dominican School of Philosophy & Theology, I learned to integrate a life of study with a life of prayer. Now as a high school religion teacher in Southern California, I hope to instill Dominican values in my students, fostering within them the same love for prayer, study, and community life that I experienced at DSPT..."
-Jarett Bilash, MA Theology '22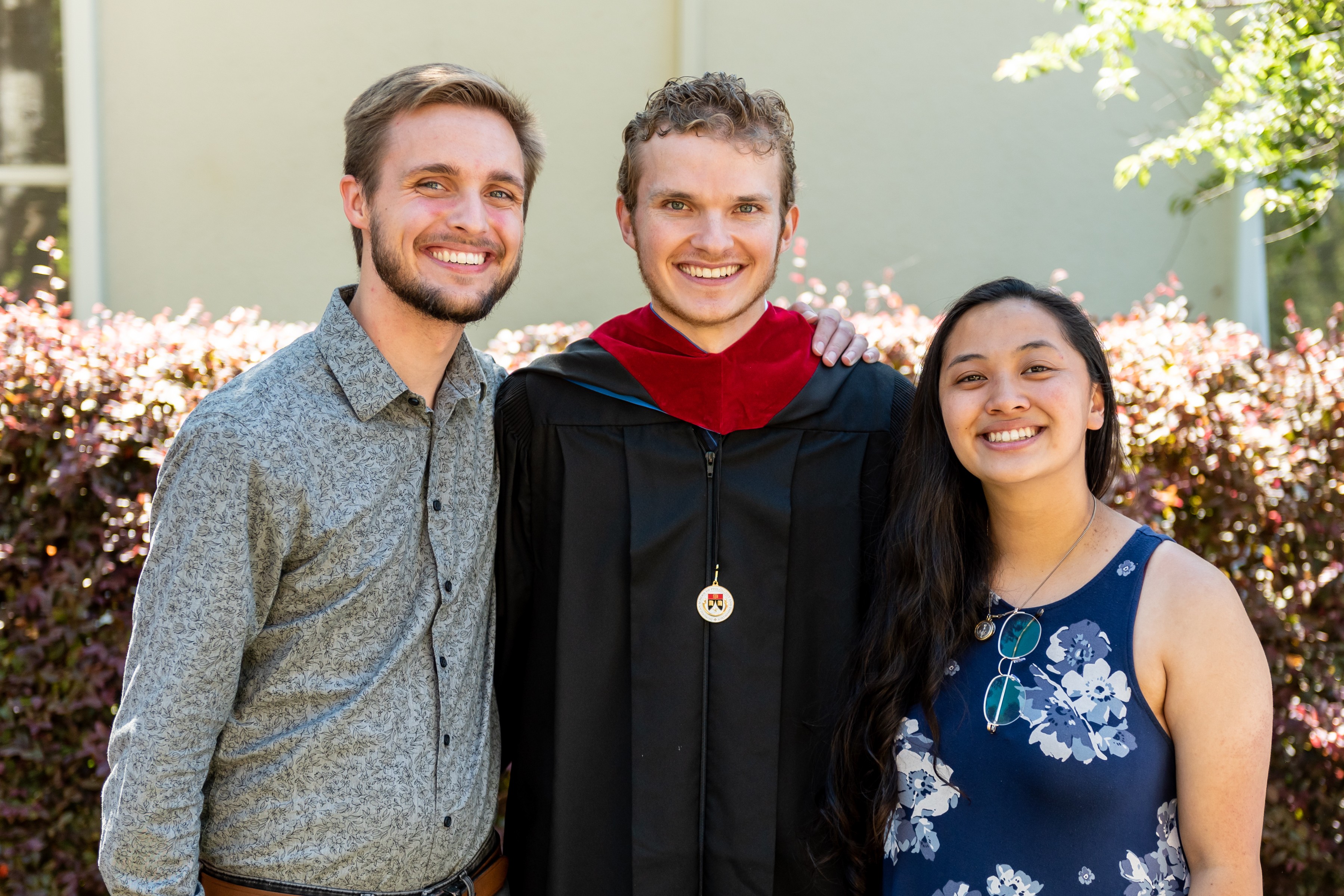 embark on a transformative journey
Scholarships
DSPT offers scholarships to highly-qualified candidates who share our vision. These scholarships serve as a testament to DSPT's dedication to supporting deserving candidates and ensuring their success in pursuing their educational aspirations. Through these generous opportunities, DSPT aims to empower talented individuals and provide them with the resources they need to thrive academically and make a positive impact in their chosen fields.

A Prayer by St. Thomas Aquinas
Grant me, O Lord my God,
a mind to know you,
a heart to seek you,
wisdom to find you,
conduct pleasing to you,
faithful perseverance in waiting for you,
and a hope of finally embracing you. Amen.

Sr. Marianne Farina, CSC, Professor of Philosophy & Theology and DSPT Interim President has been appointed as a member of the National Catholic-Muslim Dialogue of the USCCB