Student Life
We strive to foster a community reflecting the structure of Dominican life.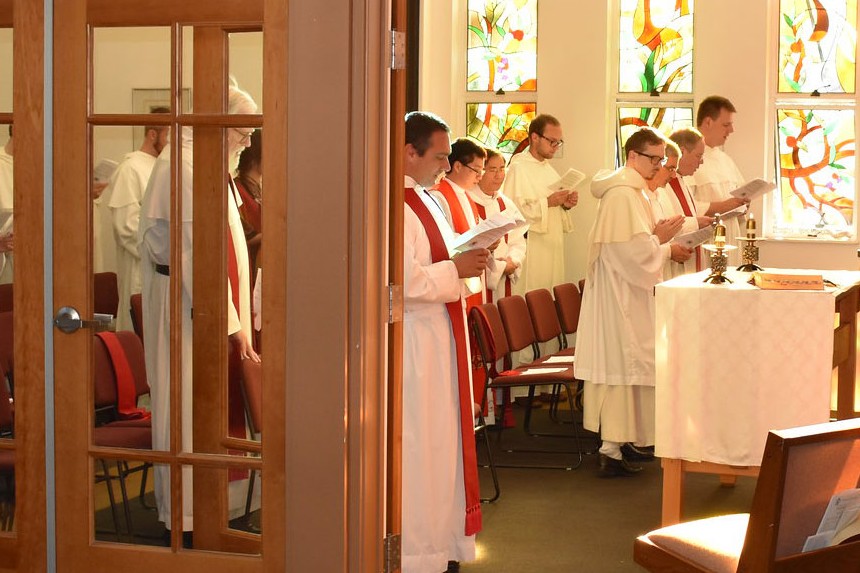 Prayer
At DSPT, we believe that prayer is essential to the formation of the person and the academic life. As such, we aim to foster a community that is rooted in prayer. All DSPT students are encouraged to participate in the public prayer schedule with the Dominican student brothers at St. Albert the Great Priory.
DSPT hosts Mass once a month for the entire DSPT community in our on-campus chapel, followed by lunch provided by the Student Council. Adoration of the Blessed Sacrament takes place on campus once a week for an hour between class times. The chapel is open during business hours for community members to come in and pray. You will often find students praying the liturgy of the hours together or individually in silence between classes.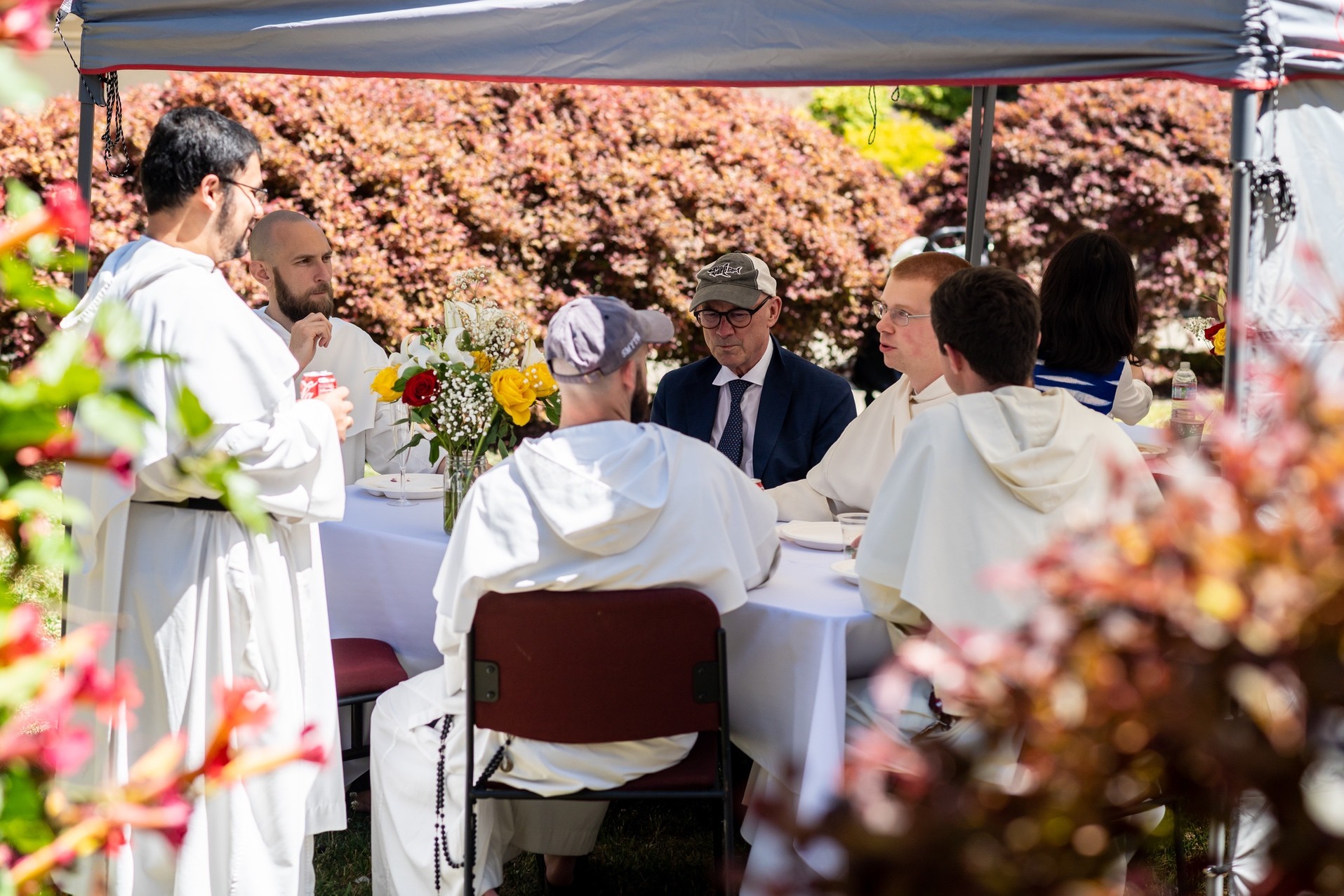 Community life
In addition to informal brunches after Sunday Mass, spontaneous evening hangouts or study sessions, and mid-day coffee breaks, there are planned events on campus and at student housing throughout the school year. Some events include:
Movie nights
Weekend hikes
Reading and discussion of authors such as O'Connor and Dostoyevsky
Mass & Christmas Party (sometimes involving pinatas!)
Mardi Gras Party
Mass & End-of-year Party
Convocation of the College of Fellows
Academic lectures, including the Annual Aquinas Lecture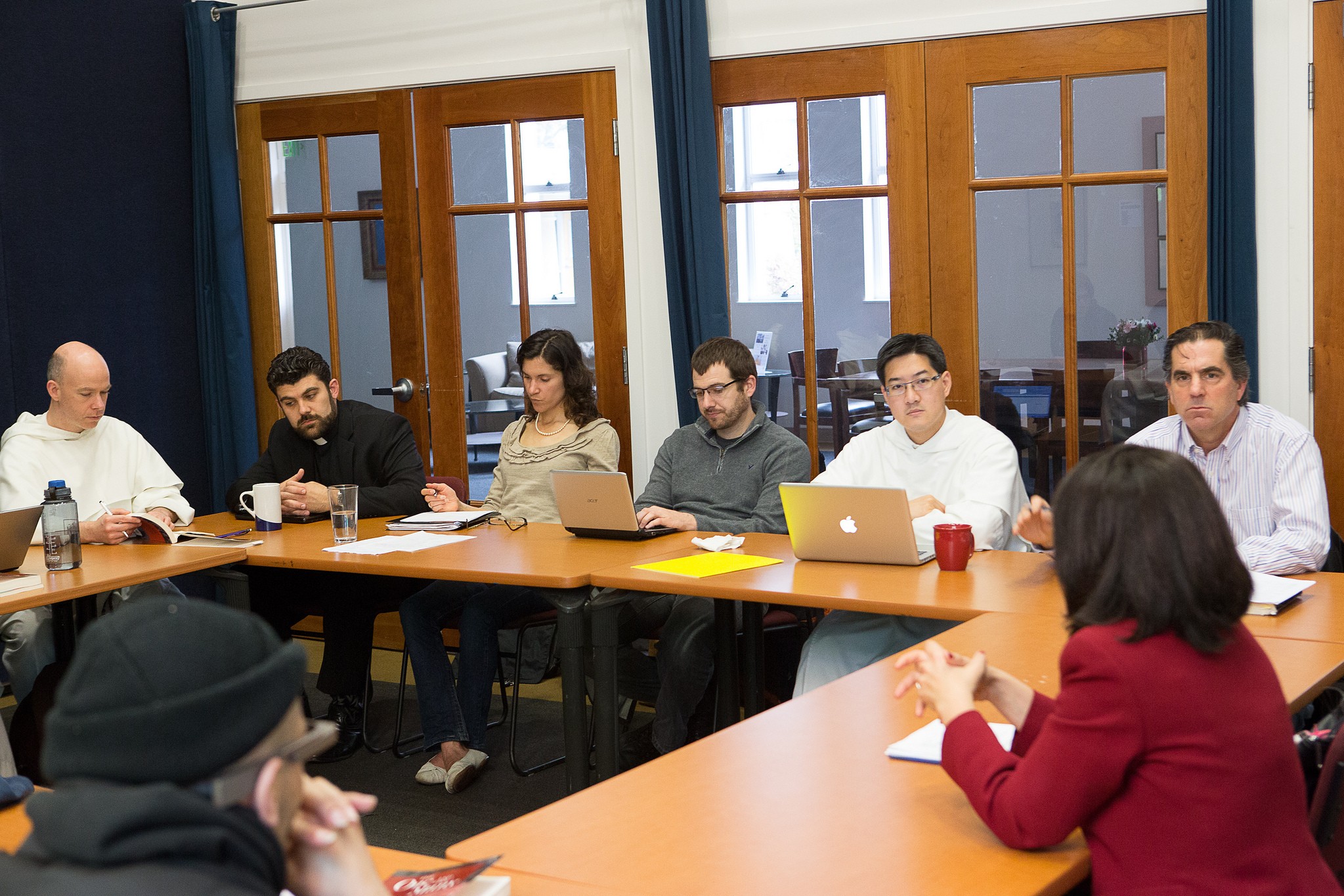 Study
As a collegial graduate school, study is the principal activity of the DSPT community. In addition to what is outlined in our academic programs, we have study spaces and computers on campus for students to use during the day, and academic conversations often overflow into the day-to-day interactions of students, faculty, and staff.
Moreover, it is common for students to attend academic lectures and discussion groups hosted at UC Berkeley or other GTU institutions.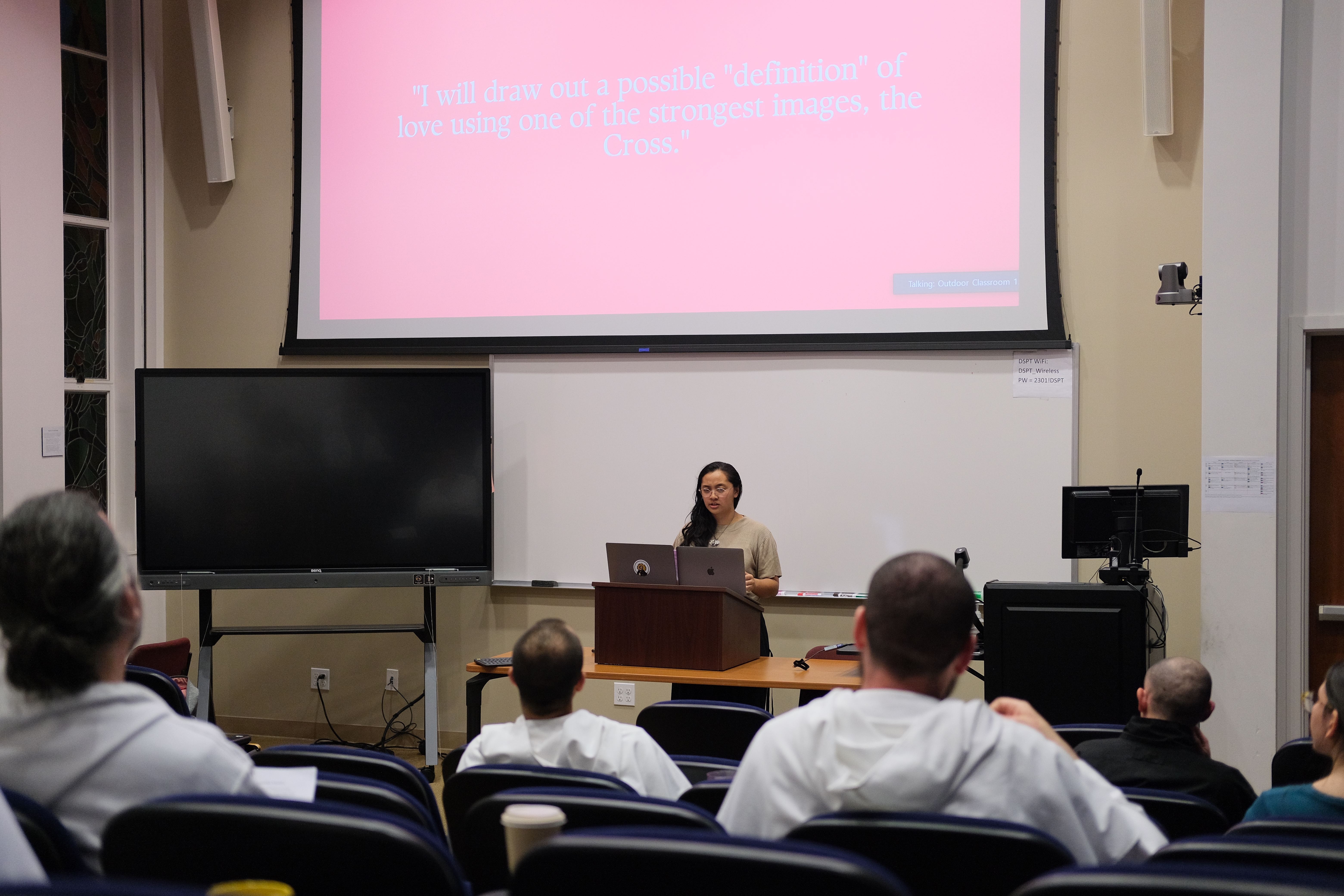 Preaching & Teaching
DSPT is not a community that is closed off but one that strives to use our formation to engage with the broader community. Collaborations with other institutions in the Bay Area and Conference Travel Grants prepare students for serving in academic and apostolic vocations.
Friars in formation participate in a series of pastoral formation classes. Lay students are encouraged to use their pastoral and intellectual gifts in the service of the local community, including parishes and young adult groups.
The community at DSPT was the richest I have ever been a part of. It was an incredible two years of meeting people who would become lifelong friends... I feel incredibly privileged to meet a best friend at DSPT who lived across the hallway from me. Our friendship formed by faith practice, encouragement, closeness, and intellectual pursuits created a dear and loving friendship of the type I have never experienced elsewhere.
- Elizabeth Kovacs, MA Theology '20
Student life
In order to foster our community of scholarship, the school supports and sponsors the DSPT Student Council, a representative body whose bylaws are approved by the President. The Student Council coordinates and promotes student-led activities, encouraging spiritual life and fellowship among students while fostering interaction among administration, faculty, and the student body.
The Student Council represents students' interests and helps DSPT address areas of academic concern. They also circulate information about academic and social activities relating to the GTU and its member schools. The Student Council is elected by the students of the DSPT, according to the manner indicated in the Student Council bylaws.
DSPT students choose two Student Council delegates who serve as student representatives to the monthly meetings of the Regular Faculty (with voice, but not vote). The President of the Student Council acts as a representative to the meetings of the Board of Trustees (with voice, but not vote) to represent students' interests to the various governing bodies of the School.
Student Council for the 2023-2024 academic year
President - Br. Scott Norgaard, OP
Vice President - Br. Kevin Peter Cantu, OP
Treasurer - Paola Pruett-Vergara
Secretary - Isaac Choi
Lay Student Representative - Joseph Rodrigues
Religious Student Representative - Br. Anthony Maria Ackerman, OP

From the Director of Student Services:
Dear DSPT community,
As Director of Student Services, I will dedicate my time to addressing the needs of students. Whether it be supporting the Student Council with planning events, ensuring a smooth transition for new students, or conversing with prospective students, I will provide the necessary assistance for the students' best interests. I am thankful for the opportunity to be here and invite all to reach out should they need my support. You can reach me at my office number: 510-883-2073 or email me at bbermudez@dspt.edu.
I look forward to serving the DSPT community.
With Gratitude,
Bianca Marie Bermudez