Blackfriars Gallery & Library
Focusing on the relationship between religion and the arts.
The dialogue between faith and art
Following the call of Via Pulchritudinis, DSPT is committed to fostering mutually enriching conversations that use art as a common ground between faith and reason, Church and society, and history and contemporary culture.
Following their motto, Veritas, members of the Dominican Order pursue and share Divine Truth through preaching. Throughout its history, the Order has engaged with artists and the fine arts because genuine Beauty is "the splendor of Truth."
Historically, the most well-known Dominican artist is Fra Angelico. But there are many contemporary Dominican artists, such as Korean Fr. Kim en Joong, OP, who seek to create a pathway to Truth through the pursuit and creation of beautiful objects, beautiful music, and beautiful spaces. A group of them from across the globe gathered in September 2021 to share their work.
Mission
In line with the overall mission of DSPT, Blackfriars Gallery and Library maintains a focused art collection and library to:
1) Identify and preserve objects that relate to the history of the Catholic Church, the Dominican Order and Western Dominican Province, and the relationship between religion, culture, and art.
2) Make these resources (art and books) available for the education of DSPT students and the GTU community, with a specific focus on the relationship between art, beauty, and Catholic worship and culture.
3) Engender mutually enriching conversations with contemporary culture.

Objectives
Since receiving the assets of the Santa Fe Institute in 2018, DSPT has developed the following goals and objectives:
To inventory and catalog the art and books to understand the nature and scope of the various collections. For this purpose, two catalog databases have been developed - one for art objects and the second for books (links below).

To define the nature, purpose and goals for each collection to determine its relevance and usefulness to its overall mission of Blackfriars Gallery.

To determine a policy for making artwork and books available for teaching and research, as well as for education and conversation in the public square.

To provide a regular cycle of exhibitions in Blackfriars Gallery for education and conversation, drawing from themes related to the art objects with a particular emphasis on Catholic art and culture.
Faculty
While it is possible to study the artwork through a variety of academic topics, students wishing to pursue research on topics related to religion and art may wish to consider working with members of faculty who share common interests:
Bryan Kromholtz, OP, Professor of Theology
Anselm Ramelow, OP, DSPT Professor of Philosophy
Chris Renz, OP, DSPT Professor of Liturgical Studies, Science and Theology
The Library & Collections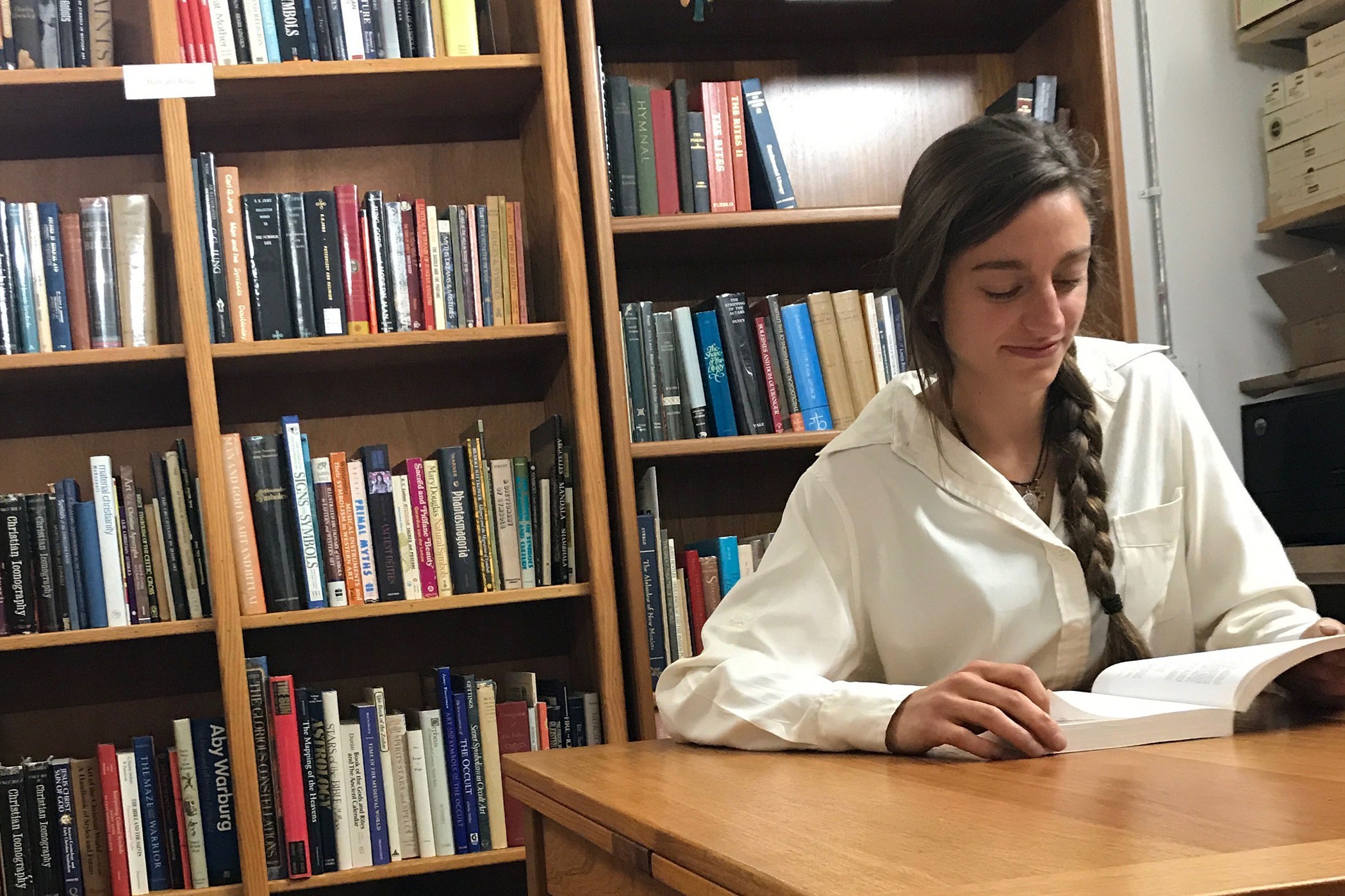 Blackfriars Library
Developed over nearly four decades, first by Blase Schauer, OP, and later by Michael Morris, OP, the nearly 5,000-volume collection of books focuses on religion and the arts.
As a specialized library, subjects are limited to aesthetics; Catholic culture and worship; Christian iconography; Dominicans and fine arts, film, and contemporary cinema; myth; and ritual.
In addition to its general holdings, the Library also has several permanent collections that support the permanent art collections, including:
The St. Dominic's Press Collection includes works created by members of the Guild of St. Joseph and St. Dominic of Ditchling (Sussex, England), along with historical and biographical resources about these craftsmen.

Also in St. Dominic's Press Collection are works by poet William Everson (Br. Antoninus) and artist Mary Fabilli, both having been affiliated with the Dominican Order in California and inspired by the work of the Guild artists. Several books printed by Everson were signed and dedicated to Fr. Blase Schauer, OP.

The William Blase Schauer, OP Collection, which includes archival papers and ephemera related to his project, Liturgy in Santa Fe, along with historical and biographical resources related to the artists with whom he works, including Sr. Giotto Moots and Meinrad Craighead.
The Movie Industry Collection provides general information about key figures and stories related to movies with Biblical themes and topics related to religion, film, and culture. See the link below for a description of the Biblical Movie Poster Collection.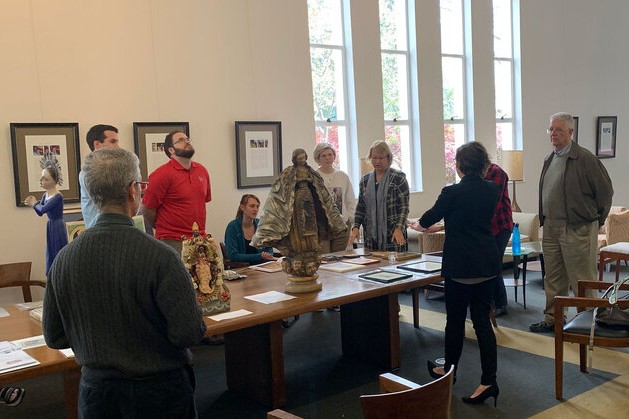 Blackfriars Art Collections
This artwork was brought to DSPT expressly to provide students and faculty the opportunity to explore topics in a hands-on manner, utilizing the Blackfriars Galleria as a classroom. Begun by Fr. Blase Schauer, OP, and developed further by Fr. Michael Morris, OP, the collections introduce students to the dynamic relationship between art, religion, and culture.
The art is grouped into several specialized themes: Spanish Colonial, liturgical vestments, St. Dominic's Press engravings and prints, and holy cards and engravings from the 16th through 20th centuries.
The Gallery hosts three permanent collections:
The most unique is a selection of first-edition posters and ephemera from Biblical movies of the 20th century.

Pieces commissioned for use in the Liturgy in Santa Fe project

Items created by members of the Guild of St. Joseph and St. Dominic and produced by the St. Dominic's Press, Ditchling (Sussex), England. Also included here are works by William Everson (Br. Antoninus) and Mary Fabilli, both having been affiliated with the Dominican Order in California and inspired by the work of the Guild artists.
You can learn more about our collections from the Past Gallery Exhibits (below) or by browsing our art catalog.
At any given time, Blackfriars Gallery hosts a curated selection of pieces that express the meeting of faith and art. In the course of this endeavor, we have developed a history of exhibits that span a wide range of media, styles, and subject matter.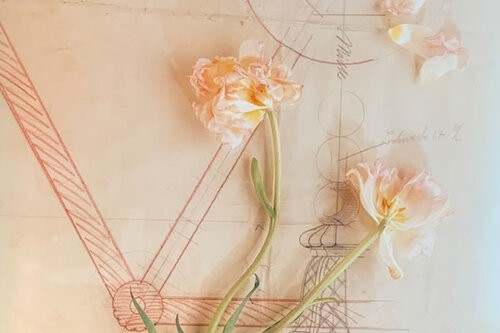 Every Image a Prayer: photographic revelations by Alessandro Baccari
A well-known artist, historian, and storyteller, Alessandro Baccari combines his deep faith in God with his highly refined artistic skills in photography to share revelations of the Divine, as captured in everyday encounters with people and places. He has received numerous awards for his photography, as well as the Benemerenti Medal in 1997 from Pope St. John Paul II. He also received the Archbishop Alemany Award in 2016 from DSPT.
Putting on Christ: Ineffable Splendor and Liturgical Vestments
A rare collection of sacred vestments and textiles from the late 19th and early 20th centuries collected by Fr. Michael Morris, OP (+2016). You'll deepen your understanding of what it means to put on Christ.
Love's Evangelist
Learn about the life of St. Catherine of Siena, Catherine Benincasa (1347-1380), through a series of beautifully crafted Broadsheets & photographs inspired by letters St. Catherine wrote in the last 10 years of her life. Catherine's letters are always aiming toward the spiritual betterment of the intended recipient. As you peruse the art in this exhibit, it will take you on a prayerful journey through the eyes of this great saint and down the streets of Siena, Italy.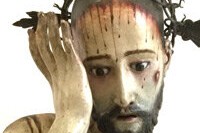 Ecce Homo: Devotional Expressions of Hardship and Healing in the Americas
This collection of Spanish Colonial and Mexican traditional and folk artwork is comprised of pieces that had been collected over the years by the late Michael Morris, OP.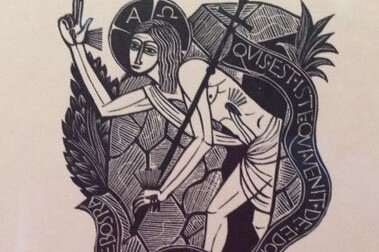 800th Jubilee Art Exhibit: Via Pulchritudinis
DSPT and the The Santa Fe Institute were delighted to offer this exhibition of illustrations and print materials from St. Dominic's Press of Ditchling (Sussex), England. The Press was founded in 1916 by Hilary Douglas Clark Pepler (1878-1951) as a means to advance his ideas for social reform. Items in the exhibition include examples from all of the categories of print materials Pepler published.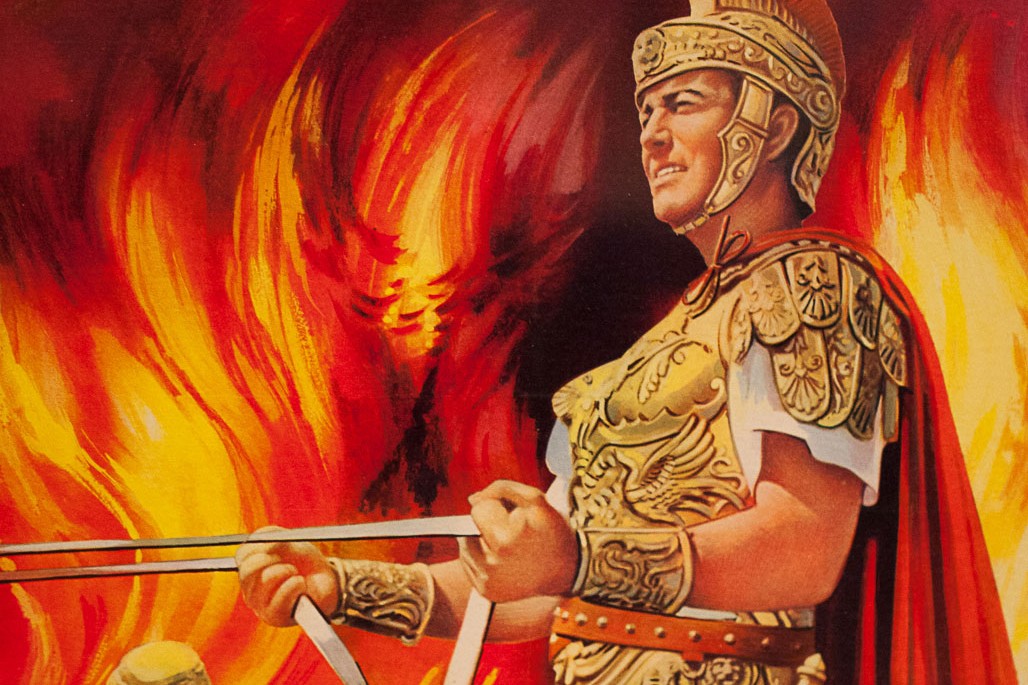 Moving Pictures: The Bible and Beyond
An exhibition of worldwide cinematic art inspired by the religious epics set in the ancient world, from Adam and Eve to Constantine the Great, including posters, motion picture stills, lobby cards, books, programs, and props. The "Sword & Sandal" Religion Film Festival accompanied the exhibition with weekly screenings of films showcased in the exhibit.
Learn more about our collection of Biblical cinematic artwork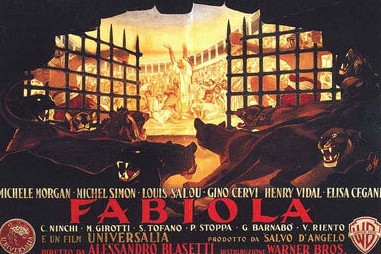 Early Christianity in the Cinema
Here, international movie posters representing some of the most elaborate spectacles in cinema history recall those films that dramatized the conflict between the Greco-Roman classical world and the emerging followers of Jesus Christ whose spilt blood helped transform and convert an entire empire. Nicknamed "Sword and Sandal" movies for their representation of the ancient world, the genre has remained popular up to the present day.
Learn more about our collection of Biblical cinematic artwork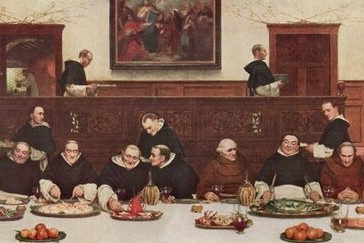 Monks and Friars and Food
From the ridiculous to the sublime, this exhibition charts those points wherein monastic practices, both real and perceived, have left their mark on culinary history. Fine art, prints, photographs, books, and artifacts have been gathered to amaze, entertain, and instruct viewers in the sweet and savory secrets of the cloister. The majority of pieces in this exhibit are from the Blackfriars Institute for Religion and the Arts (Berkeley), an affiliate of DSPT.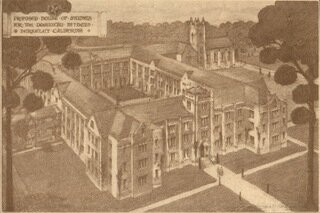 Open Space Inside-Out: The Architectural Drawings of Arnold S. Constable
Prominent in the creation of worship spaces throughout the Bay area, Arnold Constable is of particular importance to DSPT and the local community. Intended as a didactic meditation, the exhibit includes both historical facts about Constable and his architecture and spiritual reflections. In keeping with the mission of DSPT, the exhibit opens up space for conversation, whether as a personal interior meditation or a chat with other visitors.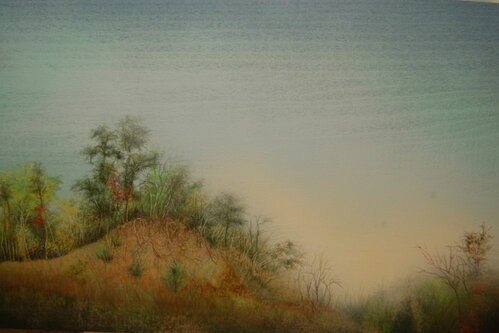 Evidence for Peace: Four Interpretations of the Stations of the Cross
In this art exhibition at Blackfriars Gallery, DSPT Alumnus Lam Khong presents four series of paintings and drawings. Each contains fifteen pieces which depict the fourteen Stations of the Cross, plus the Resurrection of Christ. Using traditional materials such as oil, graphite, wood or paper, each series is executed in a different expression and subject matter, from minimal abstractions to representational landscapes.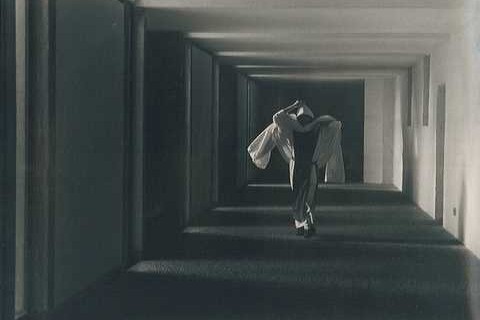 Visual Meditations from Thomas Merton's Abbey of Gethsemani
Visual Mediations from Thomas Merton's Abbey of Gethsemani offers three components which, together, provide a glimpse into the history and life of the monks of The Abbey of Our Lady of Gethsemani (Kentucky). The exhibit includes restored stained glass panels from the windows of the Neo-Gothic church of the Abbey, photography and poetry by the Abbey monks, and media clips by and about the monks, including its most well-known member, Fr. Thomas Louis Merton. (J. DiStefano, artists).